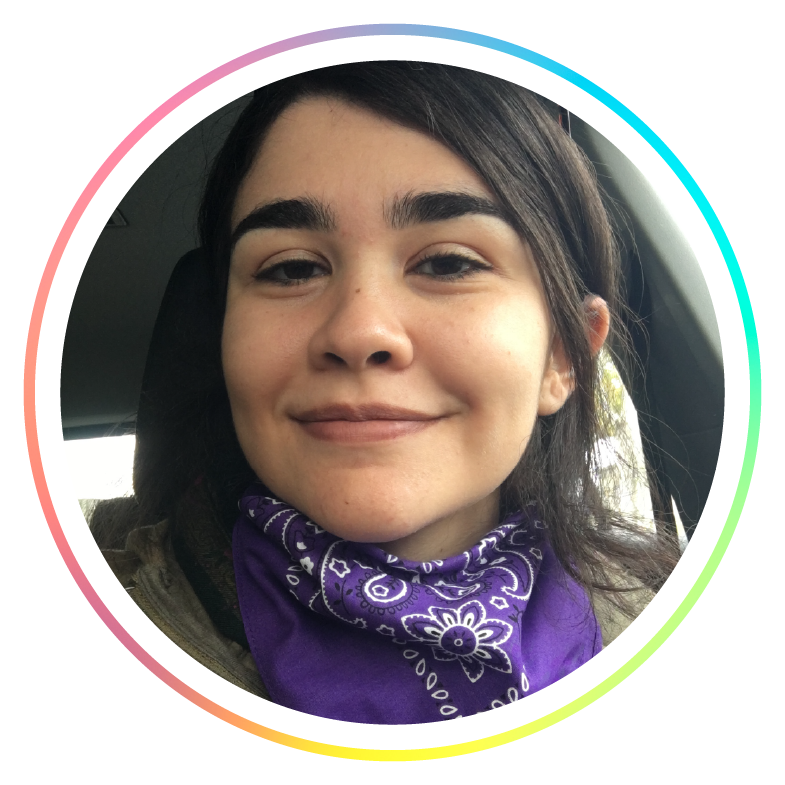 Cristina is a Richmond-based graphic designer who partners with nonprofits and companies to create designs for social change.
While earning her bachelor's degree in psychology at New York University, she forged her own path in the design world by combining her academic studies with her life-long interest in art and a desire to empower others.

Along the way, she's developed print & digital marketing collateral for programs servicing individuals with disabilities and those facing socio-economic barriers; transformed complex policies and research on food sovereignty and wellness into digestible infographics and reports; and fostered creative communities through event branding and concept illustration. She aims to integrate accessibility for people with various types of disabilities into all of her projects.

At the foundation of her work is deep listening and clear communication. Cristina is driven by a combination of taking care of others and enjoying life. She draws inspiration from her volunteer work at a local Buddhist sangha and from trying new things.
What's it like to work with Cristina?

​​​​​​​
"Working with Cristina was such a pleasure. She took the time to meet with me, listen to my vision of the end product and she really brought it to life! Cristina's communication throughout the process made it a really enjoyable experience, I would definitely work with her again."
—Syd Collier, Founder of Roots Tea Blends
"Cristina is an absolute pleasure and a pro to work with. A couple of years ago I hired Cristina to transform qualitative research findings into infographics. Cristina never missed a deadline, and was patient translating my convoluted academic thoughts into crisp and clear graphics. The project we worked on was for a non-US audience, for many of whom English may not be a first or even second language, and Cristina took this challenge head on."
—Joeva Rock, Anthropologist
Thank you! You can expect a response within 24 hours.